0 Tlaxcala Diaspora around the world
Our in-person family gatherings
Ireland's President Higgins family message
Our TEDx talk about family gatherings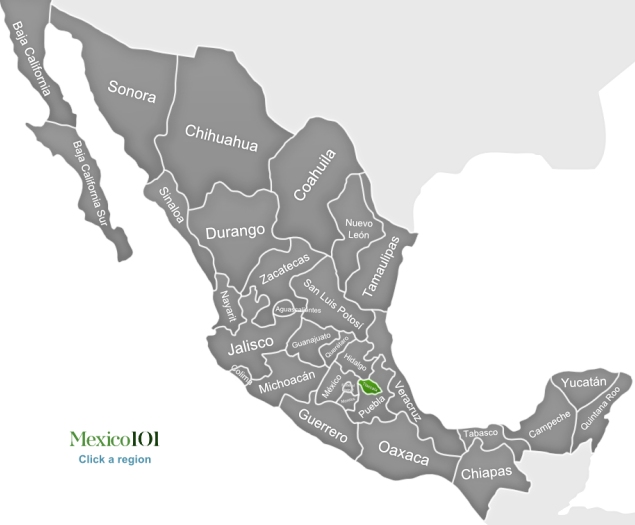 The capital of the state with the same name, Campeche was founded on top of a Mayan settlement by a famous conquistador Don Francisco de Montejo. Although difficult to reach by other means, the port made it extremely important since early times and it was a heavily fortified town which now hosts a litter of beautiful historical buildings.
Geography and Climate
Situated in the east of Mexico and best known for the Sierra Madre Oriental, Tlaxcala in the altiplano region is next to Puebla and Hidalgo. In terms of landmass, this is also the smallest state in all of Mexico. Rainy in the summer, less so in the winter; Tlaxcala has a diverse climate with it being cold and dry in the mountainous regions and wet in the lowlands. Semi tropical in places, the weather then diversifies again in the forest where it becomes temperate.
Education and health
Indigenous education facilities and other similar operations are responsible for almost 50% of schoolchildren's education in Tlaxcala meaning the state funds only the same amount. There is higher education available both publicly and in private but the most popular means of education is most certainly the training and technical training centres made available by the state thereafter.
Sex trade and trafficking
A thorn in the side for Tlaxcala, Tenancingo is a town with the reputation of being the main hub for sex trade and human trafficking. Many documentaries in recent years have highlight the locals plight with an estimated one in ten being involved in the trade and this is thought to include senior politicians, police and public figures.
Economy and tourism
Most of the economy in Tlaxcala depends on agriculture and livestock but maize, barley, beans and potatoes are believed to account for 60% of the land in rural areas. In terms of environment, unfortunately the land dedicated to conservation of forests has declined in recent years. The tourism industry is also a little behind compare to counterparts in Mexico and the main archaeological sites of Cacaxtla and Xochitécatl although fascinating, are almost entirely ignored in the region. This may serve to interest some adventurous tourists in the future but for now it means very little to tourism in Tlaxcala.