0 Veracruz Diaspora around the world
Our in-person family gatherings
Ireland's President Higgins family message
Our TEDx talk about family gatherings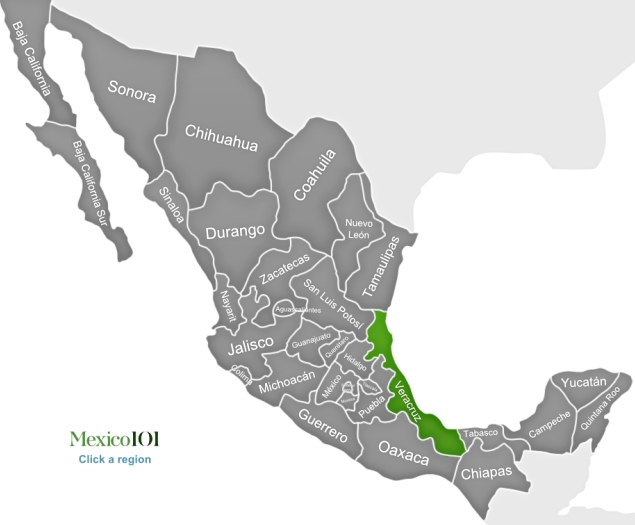 Situated next to the Gulf of Mexico, Veracruz is a very large port city in the state of the same name. Unassuming in many ways, this is not so much a tourist town like many other coastal parts of the country but what it does offer, is a very real insight into traditional living on the coast.
Geography and Climate
Located in the north and next to the Gulf of Mexico, Veracruz has a varied landscape with a flat coastline contrasting the often mountainous and volcanic interior. Although the rainy season will find its way to Veracruz between June and October with heavy downpours during July/August, the weather is quite kind to the locals for the rest of the year with median temperatures of 25 degrees.
Population and demographics
A large number of ethnicities exist in Veracruz including the Huastecs, Totonacs and Popolucs to name only a few but then there is also a huge immigrant community in the region which mainly consists of Spanish/Basque, Italian and Lebanese nationalities. With a population of more than half a million, this is also a very densely populated city and the third most populated in Mexico.
Education and health
Huge reforms during the 80's and 90's have resulted in the construction of several hundreds of schools including distance learning facilities and technical institutes. In fact, this is one area in which the region excels with more campuses than any other state and an unrivalled number in terms of graduating students.
Veracruz history
Prior to Colombian rule, Veracruz was inhabited mainly by indigenous peoples such as the Totonacs and Huastecs but today the region is very much diverse. Colonised until the early 19th century, the region was liberated following the Mexican war of independence. Founded in 1519 by the infamous conquistador Hernán Cortés who demolished the Aztec Empire, Veracruz is now a hub for trade all over the world.
Economy & the future
One of the leading states in Mexico, Veracruz has a very prosperous economy. Largely based on exporting oil, automobiles and other produce, the port is a financial powerhouse. With such a high rate of literacy and education and a strong presence for agriculture, the region continues to surge while Veracruz is also home to more than 30% of Mexico's water. Although tourism has not developed so much in the region, there is always hope that it will with many museums and historical buildings occupying the city and an emerging food scene.