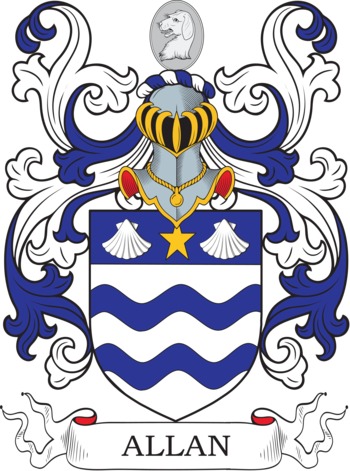 Get this crest printed on...
ALLAN Family History
This interesting name is of Celtic origin, and derives from a personal name of great antiquity. The name Alan, is thought to derive from the Gaelic "ailin", little rock, a diminutive of "ail", rock, and was introduced into England and later to Ireland by the Breton followers of William the Conqueror after 1066, among whom it was a very popular given name. One man in particular is credited with being the first of the name into England; Alan Fergeant, Count of Brittany and a companion of the Conqueror, and later first Earl of Richmond in Yorkshire.