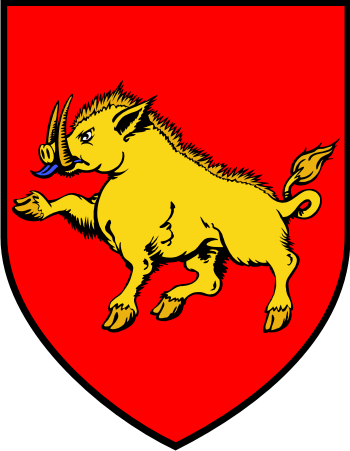 Get this crest printed on...
BAIRD Family History
This interesting name may have derived from a number of possible origins. Firstly it may be a Scottish occupational name from the Gaelic "bard", poet, minstrel. It may also be of Scottish locational origin from a place not identified, as one Henry de Barde and Richard de Baard are early forms of the name, with "de", meaning "from". Also the Germanic personal name "Bardo" ("barta" axe) may also have given rise to the name. The name also may have derived from several minor places in France called "Bar(d)", from the Gaulish element "barro", height, hill. Finally, it may be a French metonymic occupational name for someone who used a handcart or barrow in his work, from the Old French "bard", barrow...