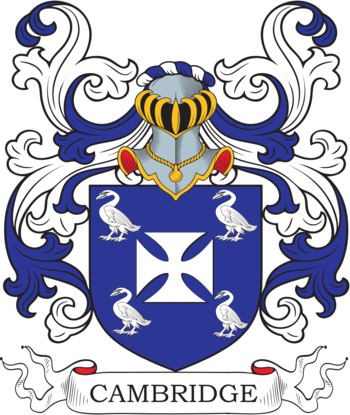 Get this crest printed on...
CAMBRIDGE Family History
This famous locational surname was untypically originally recorded in its hometown of Cambridge in Cambridgeshire. It was the usual medieval practice to call a 'stranger' by the name of the place from whence they came, that is if they were not already so-called by virtue of their holding either the status of 'Lord of the Manor', or possibly a religious post. There are several surnames which derive from the two Cambridges, and these probably include Cammidge, Gammage, and Cammage reflecting dialect and slang.