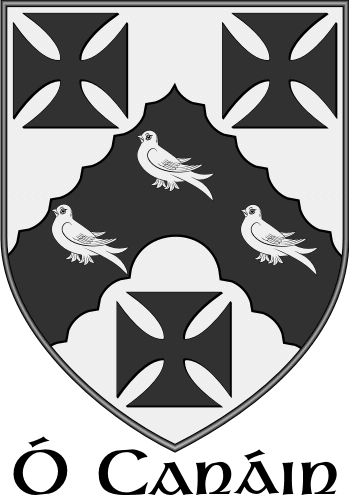 Get this crest printed on...
CANNON Family History
This interesting name is in most cases of early medieval English origin. It does not appear to have anything to do with firearms, but is belived to generally derive from a nickname given to someone who worked at a clergy house, or who gained the name from his dignified or clerical behaviour, or simply by working for 'The Canon' himself. As the real 'Canon' would have been (at least in theory) celibrate, the name cannot be any form of patronymic. The surname originates from the word "canun", itself from the Old French "canonie, canoine", introduced after the Norman Conquest of 1066 and subsequently absorbing the Old English pre 7th Century form "canonic"...