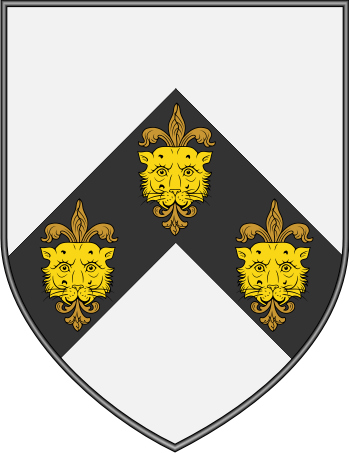 Get this crest printed on...
CAWLEY Family History
This name, with variant spellings Cowley and Kewley, has two distinct possible origins, the first being a dialectal variant of the placename Cowley found in Buckinghamshire, Devonshire, Oxfordshire, Staffordshire, Derbyshire, Lancashire, Cloucestershire and Middlesex. The second element of the name i.e. "ley" derives, in all cases, from the Old English pre 7th Century "leah", a wood or clearing, and the first element "cow" may be either the Old English "cufl", a log or stump; "cu", a cow; or "col", charcoal. Early recordings of the surname from locational sources include Osbert de Couela, (Oxfordshire, 1167) and William de Colley, (Derbyshire, 1327). The second possibility is that the name is a Manx contraction of the Gaelic (Scots and Irish) MacAuley, itself coming from the Old Gaelic personal byname "Amhalghaidy" meaning "like unto a willow withe", or from MacAmhlaibh i...