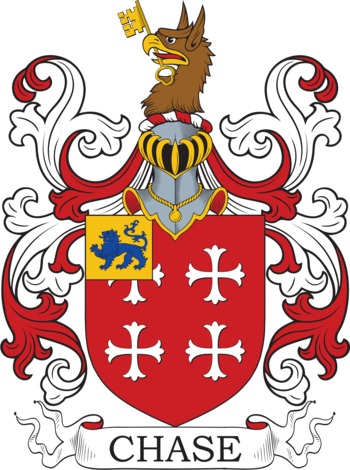 Get this crest printed on...
CHASE Family History
This interesting surname, of early medieval English origin, is either a metonymic occupational name for a huntsman, or a nickname for an exceptionally skilled huntsman, deriving from the Middle English "chase", meaning "hunt", Old French "chaceur, chaceour", hunter. These were given in the first instance with reference to occupation or to a variety of characteristics, such as physical attributes or peculiarites. The surname dates back to the early 14th Century (see below), and John Chase was recorded in the 1393 Register of the Freemen of the City of York.