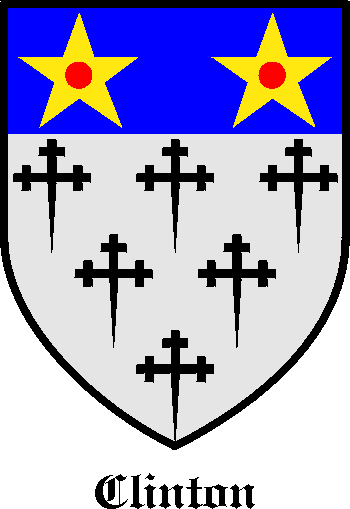 Get this crest printed on...
CLINTON Family History
This is an interesting habitational name that originates either from Glympton in Oxfordshire, named as 'settlement on the river Glyme' or from Glinton in Northants, which was recorded in 1060 in Northants as Clinton, and derives from the middle low German word 'glinde', an enclosure or fence, and the Olde English pre 7th Century 'tun', a settlement, thus a fenced village. The change from the initial 'G' to 'C' is common in nomenclature. A family of this name who have been Earls of Lincolnshire and Dukes of Newcastle held lands at Glympton Oxon, and their founder Geoffrey de Clinton was Chamberlain and Treasurer to King Henry I...