1,382,473 DAVIS members

around the world
Family spelling variants includes
Davies
Stay informed about DAVIS Family online & offline events!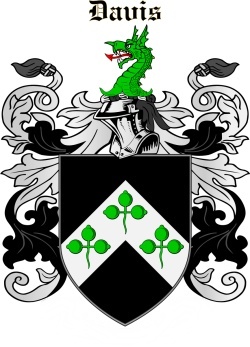 DAVIS Family History
INTRODUCTION
According to the 2010 United States Census survey, 'Davis' was the 8th most frequently reported surname, accounting for 1,116,357 of the population, preceding Rodriguez and following Miller in frequency. It is also semi-common amongst Ashkenazi Jews in Anglophone countries. This surname is also found in Ireland. Davies is a common Welsh variant.
DAVIS
The surname comes from the Middle English personal name Davy itself from an Old French form of David, with a genitival 's'. It is sometimes Ashkenazic Jewish in Britain and the USA; it