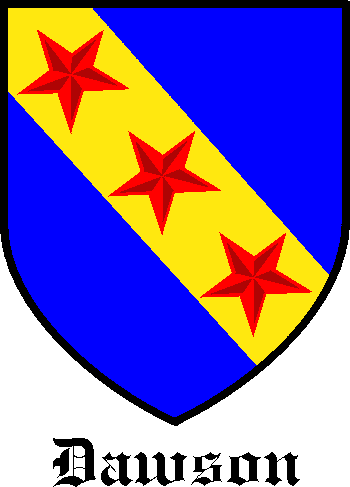 Get this crest printed on...
DAWSON Family History
This interesting surname is of English origins. It has more than fifteen entries in the Dictionary of National Biography, and no less than twenty-two coats of arms, and is a patronymic form of the medieval male given name Daw. This is a nickname form of David, adopted from the Hebrew male given name Dodavehu meaning "beloved of Jehovah". This name was borne by the greatest of the early Kings of Israel, and led to its popularity, first among the Jews, and later among the Christians. In Britain the popularity of the name was increased by the fame of St. David, the patron saint of Wales, and by the fact that it was borne by two kings of Scotland, David 1st 1124 - 1153, and David 11nd 1329 - 1371...