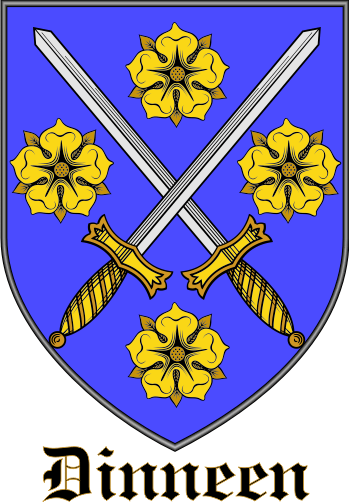 Get this crest printed on...
DINNEEN Family History
This interesting and rare surname is an occasional variant of "Dinneen", which is the Anglicized form of the Gaelic "O'Duinnin", from the Gaelic personal name "Donn" which comes from "donn", brown. Denning with Diana and Diane was found on the list of synonyms equated with Dineen (a name which means the same or nearly the same as another) used by emigrants which was compiled by the Cunard company. The great majority of Dineens are found in County Cork, especially in the south western part anciently known as Corca Laoidhe. The family were famous as poets and historians, providing a succession of hereditary poets and historians to the Mac Carthys and occasionally to the O'Sullivans...