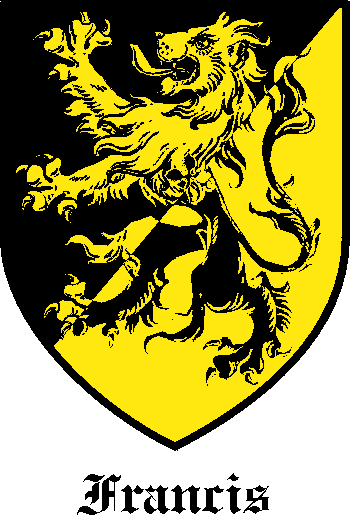 Get this crest printed on...
FRANCIS Family History
This is a name of Roman-Latin origins. It derives from "Franciscus", which was originally both an ethnic name used to describe a "Frank", later to be known as a "Frenchman", and a personal name of the 5th century a.d., which means "a free man". In the latter days of the Roman Empire, the Romans were permanently at war with the Franks. It may be that at this time the name was used as a derogatory term by the Romans, for somebody who claimed to be a free man. Be that as it may the later surname, which dated from the 12th century, became hugely popular world wide, there being over two hundred spellings! These range from the English Francis, the French Francois and Frances, the Spanish and Italian Francisco and Francie, to the diminutives Franzel (Germany), the Italian nickname forms Scotti (!), Ciccolini and Zecchi, to the patronymics Francesconi (Italy), Franssen (Germany), Franson (England), and the Polish Franciskiewicz ...