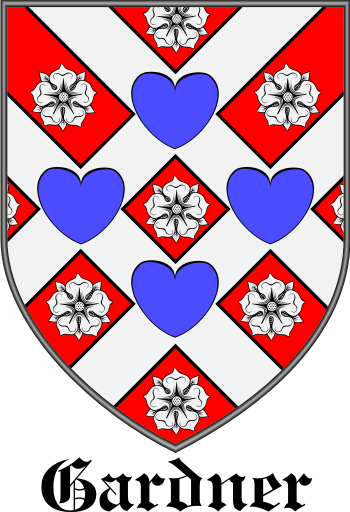 Get this crest printed on...
GARDNER Family History
This interesting surname recorded as Garden and Gardyne, both metonymics for a gardner, and Gardener, Gardenner, Gardiner, Gardinor, Gairdnar, Gairner and Gardner, is of French origins. Recorded widely in England, Ireland, and Scotland, it is both a status and an occupational name, and relates to the head gardner of a noble or even royal house. Derived from the Northern French word "gardin" and introduced into the British Isles after the Norman Invasion of 1066, it is itself a diminutive of the pre 7th century Germanic word "gard", meaning an enclosure. The function of the "gardiniere" in medieval times was a very important one...