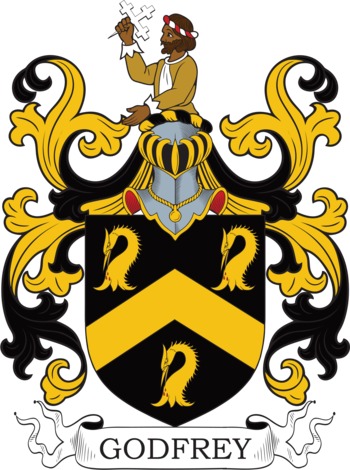 Get this crest printed on...
GODFREY Family History
Recorded in many spellings including Godfrey, Godfroy, Godfry, Gotfree, Godfree and Godfreed, this is an English surname. It is however of Germanic and Anglo-Saxon pre 7th century origins and derives from the personal name 'God-frida'. This was composed of the elements 'guda', meaning good, and 'frid' - peace, a meaning which no doubt contributed to its considerable popularity. The modern surnames probably derive from the French - Norman form of the name, 'Godefroi', introduced into England at the Conquest of 1066, and held by a number of William's closest comrades.