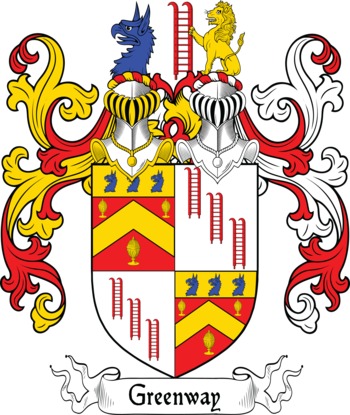 Get this crest printed on...
GREENWAY Family History
This interesting surname is of Anglo-Saxon origin and is either topographical for one in residence by a grassy path, or locational from three places called Greenway in Gloucestershire, Glamorgan and Somerset. The derivation in both these instances is from the Old English pre 7th Century "grene", meaning green and "weg", a path. The intrusive "a" in Greenaway is a dialectal addition introduced for euphonic purposes or to make for easier pronunciation. The form Greenway is first recorded in the Wills Records of Chester (1545-1620).