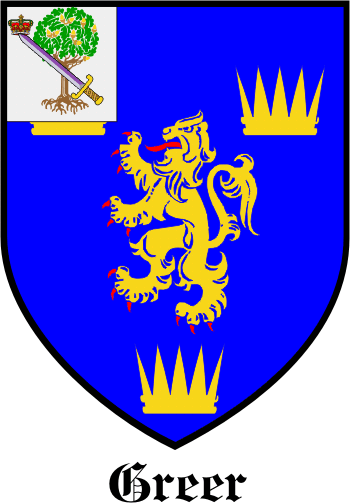 Get this crest printed on...
GREER Family History
Recorded in the spellings of Grauer, Grayer, Greer, Greir, Grier, and the patronymic Grierson, this is usually a surname of Scottish ancestry, but widely recorded in England. Whether it descends as is sometimes claimed from the clan MacGregor, who were outlawed in 1603, and clan members forced to take other surnames, or whether it has a French origin from the village of 'Graye' in Calvados, is not proven. However it hardly seems to matter as the Griersons of Lag, Dumfriesshire, themselves claim Highland descent from Gilbert, second son of Malcolm, who is purported to have formed clan Gregor in circa 1350...