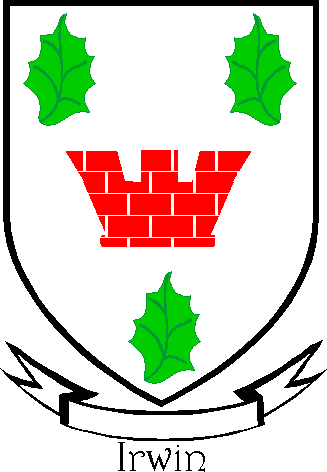 Get this crest printed on...
IRWIN Family History
This interesting surname can be of either English, Scottish or Irish origins, although all are quite different. Firstly, it may originate from the Middle English personal name Irwyn, Erwyn and Everwyn, from the old English pre 7th century personal name "Eoforwine". This is composed of the elements "eofor" meaning wild boar plus "wine", a friend. As such it is recorded in the Domesday Book for the county of Norfolk in 1086. The second source is Scottish, and locational originating from the town of Irvine in Strathclyde or from a Celtic river name, with the component elements being "ir" or "yr" meaning fresh plus "afon", water...