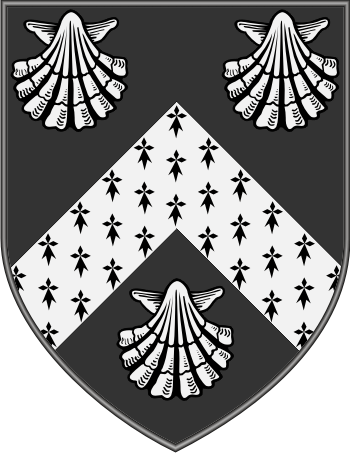 Get this crest printed on...
JUDGE Family History
This unusual name is both English and Irish, although the origins are quite different. The English version derives from the Norman French 'juge', a word which did originally describe a Judge. However whether this was an occupational surname or a nickname for someone who had the (perceived) qualities of a judge, is unclear from the early recordings. Curiously the Irish 'Judge' surname holders also have a similar background, in that the development of the name is from the Gaelic 'Mac an Bhreitheamhnaigh' translating as the 'Son of the Judge'. A variation of the Gaelic is also found as the surname (Mac) Breheny or Brehany...