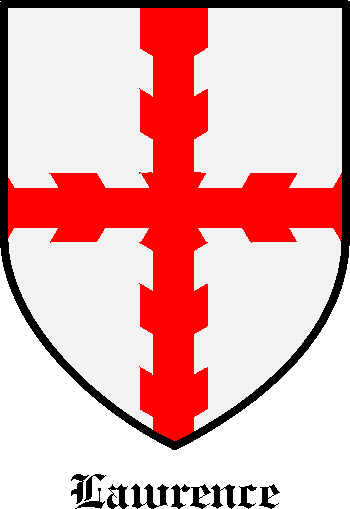 Get this crest printed on...
LAWRENCE Family History
This ancient surname is recorded in over one hundred spelling forms ranging from the Scottish and English Lawrence and Laurens, to Laurant (France), Lorentz (Germany), Lorenzo (Spain), Renzi (Italy), and Vavrik (Czech). However spelt the ultimate surname derives from the male given name "Laurentius", which itself originates from Laurentium, the "city of laurels", in Italy. The idea of the laurel as a symbol of victory was probably the principal reason for the popularity of the name. Among Christians it became a favourite name through St. Laurence, Archdeacon of Rome in the mid 3rd Century, who was martyred under Valerian in 258 A...