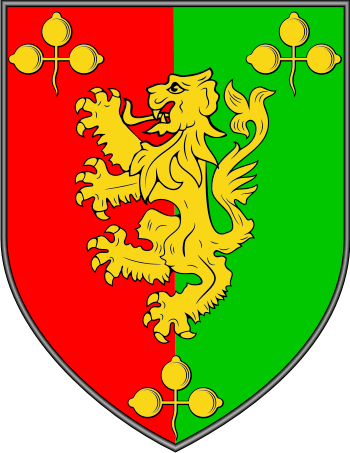 Get this crest printed on...
MCGINTY Family History
This famous Irish clan surname, is recorded in many spellings including MacGinty, McGinty, MacEntee, McEntee, Genty, Ginidy, Ginty, Ginity, Ginnity, Ginnety, and others. It descends from the Gaelic Mac an tSaoi meaning the son of the scholar, early scholars of Ireland being known as the "saoi". Given that the clan were long famous for their territorial disputes with their neighbours, has lead some to suggest that the surname was a nickname, and an ironic one at that! What is certain is that for varied reasons not unconnected with song, the clan is well known world wide. The modern homeland is County Donegal, and in particular those parts which border on Counties Tyrone and Fermanagh, and without a prefix in County Mayo...