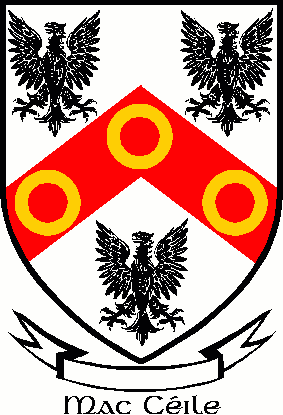 Get this crest printed on...
MCHALE Family History
This interesting surname is of Irish origin, and has two possible sources; the first is an Anglicized form of the Gaelic 'MacCeile', a patronymic of the byname 'Ceile', meaning companion. The second source is from 'MacHaol', which is a Gaelicized form of Howell and was adopted by a Welsh family of this name who settled in County Mayo. The surname Howell is of Welsh origin, and is from the personal name 'Hywel', eminent. Both sources of the surname cannot be distinguished from each other as McHale, unlike most Irish surnames, is almost exclusive to one county, that being County Mayo. The modern surname can be found as McHale and MacHale...