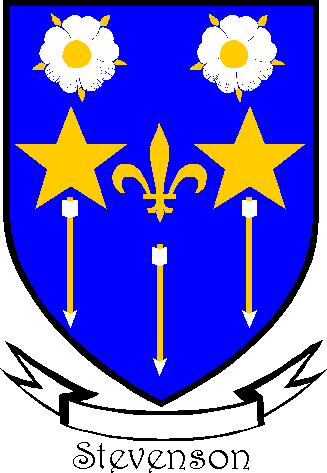 Get this crest printed on...
STEVENSON Family History
This interesting medieval surname, with some twenty nameholders recorded in the British "Dictionary of National Biography", is one of the patronymic forms of the personal name "Steven or Stephen". This name of ancient Greek origins, dates from the pre-Christian period, and translates as "The Crown", a meaning which no doubt contributed to its popularity over the many centuries. It first became really popular in Northern Europe during and after the famous "Crusades" to the Holy Land in the 11th and 12th centuries, when soldiers returning from these wars gave their children Hebrew and Greek names in honour of their fathers achievements...