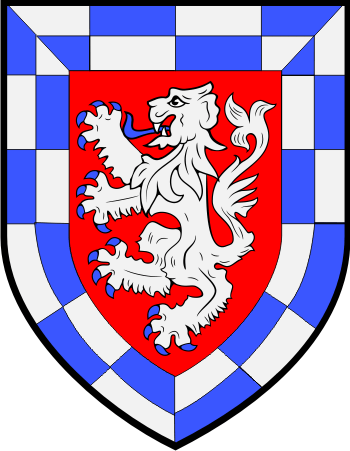 Get this crest printed on...
WALLACE Family History
Is this the most famous Scottish surname? It is certainly near the top of the tree given the exposure of tradition, myth, and Hollywood, who manage to combine both. It is therefore a surprise to most people to know that for many nameholders, the origin may not have been Scottish at all, but English, Welsh or Breton! Recorded in the spellings of Wallace, Wallice, Walles, Wallis and Wallas, and first recorded in England, the surname derivation is from the Norman French word 'waleis', meaning a 'foreigner'. In England this was generally taken to mean a Welshman or a person living in the border counties of England and Wales, or a Celt from Cornwall, or a former Breton who settled in East Anglia after the Norman Conquest of 1066! Quite a range of possibilities...