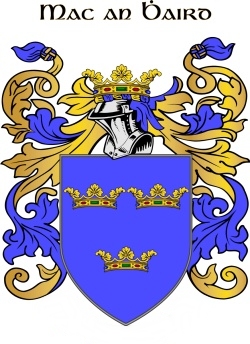 Get this crest printed on...
WARDE Family History
Ward is a popular Old Irish origin and Old English origin surname dating to before the Norman conquest of 1066. The Old English name derives from an occupational surname for a civil guard/keeper of the watch, or alternately as a topographical surname from the word "werd" ("marsh"). The Old Gaellic surname derives from "Mac an Bhaird" ("son of the Bard"). The oldest public record of the surname dates to 1176.