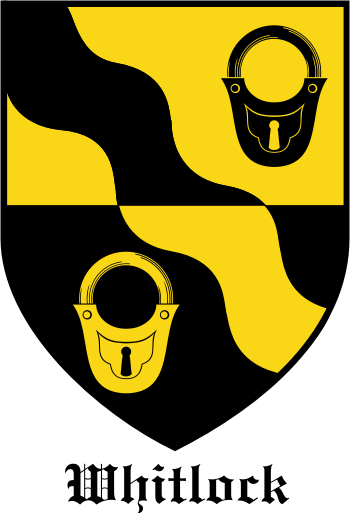 Get this crest printed on...
WHITLOCK Family History
There are two possible meanings of this interesting name of Medieval English origin, the first being that it is a nickname surname for someone with remarkably white or blonde hair. The derivation is from the Middle English 'whit', white, with 'lock', a tress or a curl. However, there is also an Old English pre 7th Century personal name composed of the elements 'whit', demon or elf, and 'lac', play, or sport, thus elf play, and Whitlock may be from this source. The following examples illustrate the name development after 1208 (see below), John Witloc (1243), William Whytlok (1285). Amongst the sample recordings in London is the marriage of Henry Whitlock and Blannch Williams on December 3rd 1593 at St...