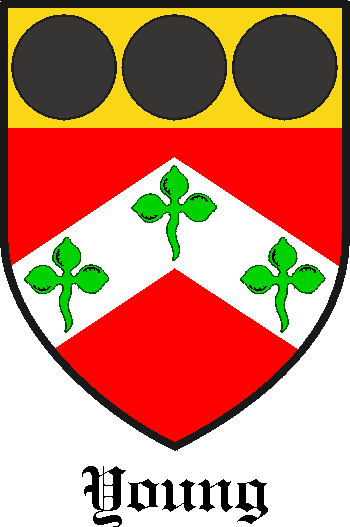 Get this crest printed on...
YOUNG Family History
This interesting surname is of Anglo-Saxon pre 7th century origin, and as such is one of the earliest known origins. The derivation is from the word 'geong', which developed into the Middle English 'yunge or yonge', and literally means 'The young one'. Curiously children of the same sex in a medieval family were often given the same name, and to differentiate them a byname would be created and given (usually) to the younger bearers of the name baptismal name! The word was also used as a nickname for one who was 'young in heart', or appeared young, as in the example below...